Your Admission
Steps to take before admission:
We understand that coming into hospital can be an anxious time for our patients, your care will be provided  in calm and comfortable surroundings by our highly qualified and friendly team.
Prior to your admission you will receive an admission pack by post. A letter in the pack will confirm the date and time of your admission and how long before your admission you should stop eating and drinking. There is also a pre-admission questionnaire in the pack which we would ask you to complete and return to us.
When you arrive at the hospital on the morning of your admission, you will be asked to take a seat in the Reception area, shortly afterwards your named nurse will collect you and take you to your room. You will be helped to settle in and made comfortable before your nurse completes the admission process. Before your procedure you will be visited by the Consultant Anaesthetist and your Surgeon. Your Surgeon will talk through your procedure and the process of consent. You will be asked to sign a consent form. This is another opportunity for you to ask any questions you may have about your procedure and recovery.
When it is time for your procedure your nurse will accompany you to the Theatre Suite and she/he will collect you once your procedure is over and you are ready to return to your room.
A high patient to nurse ratio at OSSH means you will receive attentive but not intrusive care throughout your stay.
For private patients only
If you are insured, please contact your insurance company and check that your policy will cover your admission and treatment.
If you are not insured, please ensure that payment by cheque is received by the hospital seven days in advance of your admission. Alternatively you may wish to pay by credit/debit card on or before admission – please remember to bring your card and present it at the main reception on arrival.
For all patients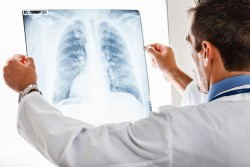 Please remember to bring the following with you:
Any current medication
Any x-rays or MRI scans you may have
Paperwork relating to your  hospital visit
We would also advise that you bring the following items with you when you come into hospital for an overnight stay:
Nightwear, Dressing gown and Slippers (non-slip soles)
Toiletries: Toothbrush & toothpaste, Hair brush / comb
Books or magazine
The following items will be provided:
The hospital has WIFI – please ask the nursing staff for the password.
Please note that we would advise that you do not bring valuables, jewellery or large amounts of money with you, as we cannot accept liability for any personal possessions brought into the hospital.