Why Choose The Orthopaedics And Spine Specialist Hospital?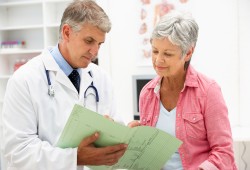 The Orthopaedics And Spine Specialist Hospital places the highest priority on patient care, comfort and satisfaction, and offers the following qualities to those pursuing care with us:
A Specialist Orthopaedic Consultant-led and -delivered service
High patient satisfaction – please see our patients feedback on NHS Choices
Low infection rates – no MRSA or Clos.Diff reported since 2005
Caring staff with a high nurse:patient ratio
'Highly Commended' by the Peterborough ET Business Awards
Regulated and approved by the Care Quality Commission (CQC)
Single bedrooms with en-suite facilities
Flexible visiting hours and ample free parking
All food freshly prepared by our Chef on site
We are extremely proud of the positive feedback and praise that we receive from our patients. The evidence of this is shown throughout the hospital in our displays of thank you cards and letters. We also share with you our quality results and reports on this website, these are updated monthly.